Kia Stinger: Lighting / High beam operation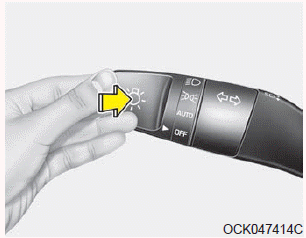 To turn on the high beam headlamp, push the lever away from you. The lever will return to its original position. The high beam indicator will light when the headlight high beams are switched on.
To prevent the battery from being discharged, do not leave the lights on for a prolonged time while the engine is not running.
WARNING - High beams
Do not use high beam when there are other vehicles in front of your vehicle. Using high beam could obstruct the other driver's vision.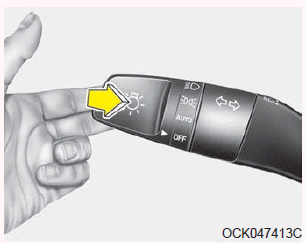 To flash the headlights, pull the lever towards you. It will return to the normal (low beam) position when released. The headlight switch does not need to be on to use this flashing feature.