Kia Stinger: ISG (Idle Stop and Go) system / ISG system malfunction
The system may not operate when: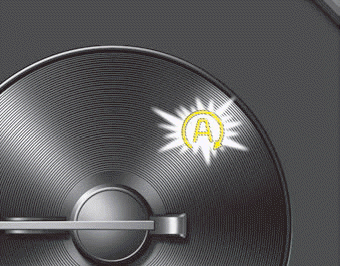 The system may not operate when an ISG related sensor or system error occurs.
The following will happen:
The yellow AUTO STOP () indicator on the instrument cluster will stay on after blinking for 5 seconds.
The light on the ISG OFF button will illuminate.
✽ NOTICE
If the ISG OFF button light is not turned off by pressing the ISG OFF button again or if the ISG system continuously does not work correctly, have your vehicle inspected by an authorized Kia dealer.
When the engine is in Idle Stop mode, it's possible to restart the engine without the driver taking any action. Before leaving the car or doing anything in the engine compartment, stop the engine by turning the ignition switch to the LOCK/OFF position or removing the ignition key.
✽ NOTICE
If the AGM battery is reconnected or replaced, ISG function will not operate immediately. If you want to use the ISG function, the battery sensor needs to be calibrated for approximately 4 hours with the ignition off. After calibration, turn the engine on and off 2 or 3 times.