Kia Stinger: Smart key / Mechanical key operations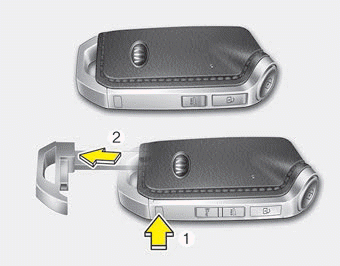 Used to lock and unlock the glove box.
Lock and unlock the doors when the vehicle or smart key battery is discharged.
Smart key
To remove the mechanical key (2), press and hold the release button (1) and remove the mechanical key.
To reinstall the mechanical key, put the key into the hole and push it until a click sound is heard.