1.
Apply a light coat of engine oil to the oil cooler packing surface and then install the oil cooler (B) with fix bolt (A).
Tightening torque:
44.1 - 53.9 N·m (4.5 - 5.5 kgf·m, 32.5 - 39.8 lb·ft)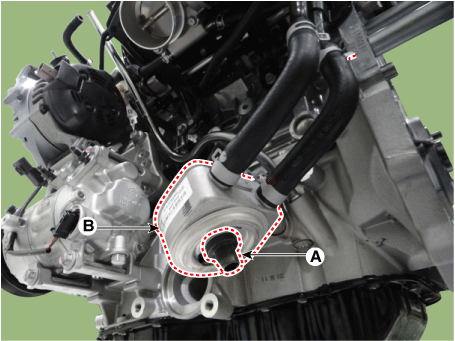 Fix position of oil cooler stopper(A) where oil cooler resists on ladder frame stopper (B).